Downtown High School: The Fallin' City
Written and performed by students in Downtown High School's Acting for Critical Transformations Project
Directed by Reyna Brown, Robert Coverdell, and Charmaine Shuford
Dec 9, 2022
THE STRAND THEATER
Downtown High School: The Fallin' City
Dec 9, 2022
Friday, December 9 at 2 p.m. and 6 p.m.
A.C.T.'s Education and Community Programs Department and Downtown High School's Acting for Critical Transformations Project present an original piece of theater written and performed by the students. This performance brings students' learning, research, personal journeys, and perspectives to life at A.C.T.'s Strand Theater.
American Conservatory Theater and Downtown High School present The Fallin' City.
As rent increases and housing becomes less affordable, we see how this changes our communities and who's in them. As we increasingly experience more days of extreme heat, we need to think about what steps we need to take to protect those most at risk. How can we shift the direction the city is currently going in before we lose some of our most valuable communities?
Limited audience capacity. RSVP now to reserve your seats!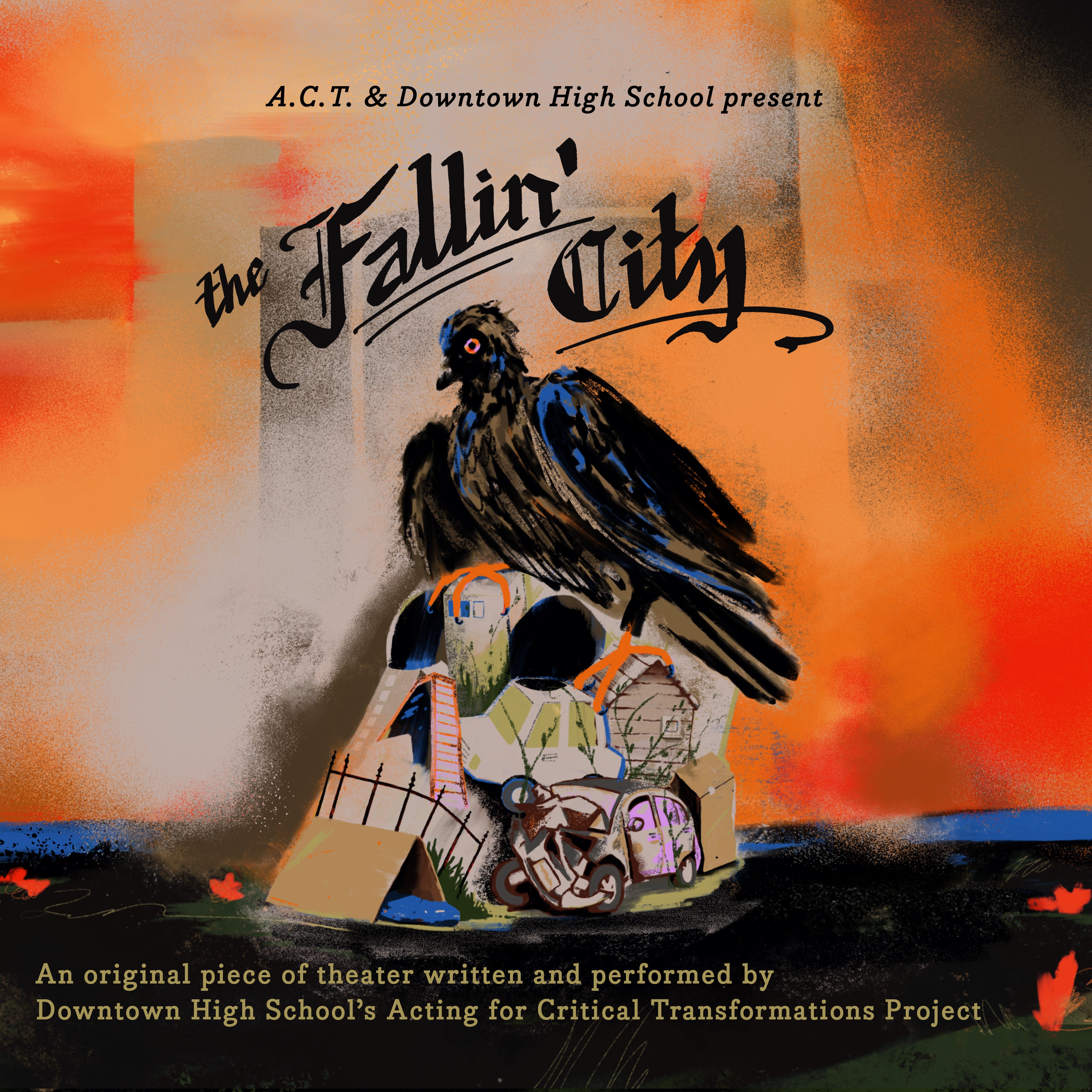 Creative
Students in Downtown High School's Acting for Critical Transformations Project
Writers and Performers
Reyna Brown, Robert Coverdell, and Charmaine Shuford
Directors
Mike Anderburg
Production Manager
Kaitlin Weinstein and Brianna Clark
Stage Managers
Kathryn C. Gubler
Lighting Design
Tyler Mark
Board Operator
Additional Support
Andre Douglass, Vivian Sming, Lucy Gosline-Ratliff, Tony Manalo, 826 Valencia tutors and volunteers, and A.C.T. Education & Community Programs team members Alejandra Maria Rivas, Juan Manzo, and Shannon R. Davis.
ACTsmart Education & Community Programs support provided by
Bill Graham Memorial Foundation, Jewels of Charity Inc., The San Francisco Foundation, The Sato Foundation, The Shubert Foundation, and Martin Tannenbaum/Gerald B. Rosenstein Estate